The Global Roller division which includes the sheet metal stamping plant is an integral part of the Tsubaki Nakashima world wide organisation.
The division comprises four roller plants, in the Netherlands, Bosnia, Poland and the USA and a precision stamping facility also in the Netherlands.
Our industry position as the largest independent manufacturer of precision rollers allows TN the flexibility to offer products matching a wide range of customer specifications. Our roller technologies have been proven to create lower friction, bear heavier loads, and withstand the most severe conditions, ensuring that bearings containing TN rollers have the longest possible service life.

Our products are used in a growing number of applications, including transmissions, engines, pumps, wheel bearings, mining, heavy industry and railway.
CATALOG
Precision Rollers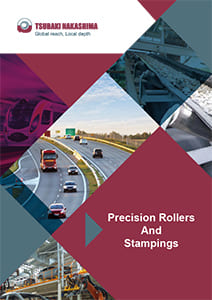 Precision Stampings